LOCKDOWN PAMPER 101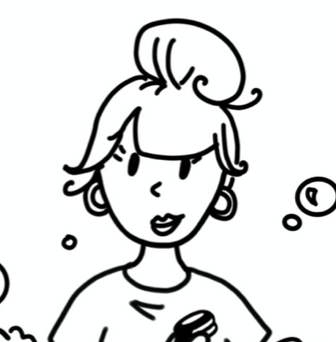 By Endo-Scribblers
The Scribbling Ladies Content Creators Outspoken Word-warriors
January 1, 2021
You're stuck indoors and you've got time. A LOT of time.
Netflix has asked if you want to 'continue watching' too many times for your liking, and you've already had your 3 meals a day by 1pm. 'Ahhhaa' you cry, as you turn to the trusty tub. After all, what better way to while away an hour than to indulge in a little self-pampering? But you had a bath yesterday..and the day before… and the day before.. hmmm maybe it's time for an alternative?
Don't get us wrong. We love a good soak. We even sell bathing products for goodness sake! (new product line coming soon). Sometimes there's simply no replacement for a bath, but.. if you fancy a luxe-yourself-up alternative, here are a couple of options.
A HAND OR FOOT REFRESHER
SLICES OF/ ZEST OF A LEMON LIME
+
A CUP OF EPSOM + SALTS AND OR
Feet often get the raw end of the deal. They carry you around all day but they often get left out when it comes to TLC.
Zen out to some of your favourite music whilst soaking your tootsies. Why not try out this foot- refreshing recipe?
Keep a towel nearby. If you're feeling really fancy you can give your towel a warm blast with a hairdryer.
Follow this with a foot massage with some coconut or olive oil. You might even decide to repaint those toenails of yours. Or… you might don your fluffy socks. No judging here.
When we're feeling lazy, hair everywhere gets pushed to the sidelines *insert eyebrow raise*
You owe it to those locks to do 'em some good. Fling open your cupboards and mix yourself up a nourishing 'i'm sorry hair' mask.
This one's easy but there are a bunch of others- look online!
Tip: Try mixing 2 tbsp sugar and 4tbsp olive oil together for an exfoliating scalp treatment.
'I'M SORRY, HAIR' MASK RECIPE
2 TBSP HONEY/AGAVE NECTAR
2 TBSP OLIVE OIL
4-6 TBSP YOGHURT/NON-DAIRY YOGHURT
There are tonnes of ways to stay pampered at home, and we'd love to hear your favourite pamper suggestions..  Email info@endoboxes.com and let us know!